2022 Horribly Hilly Hundreds
This was my third year of participating in the Horribly Hilly Hundreds, a long, very hilly ride in the driftless area west of Madison. The fide begins in the villiage of Blue Mounds and ends in Blue Mound State Park and is a fund raiser for the park. In order to get ready for this ride, I started riding in March; Saturdays with Bombay Bicycle Club and weekdays on my own. There are three different distances, 100K, 150K and 200K. The weather was perfect, so I decided to ride the 200K.
The Start
The last two times I participated, I got there late; this year I was really early and made it to the front of the line.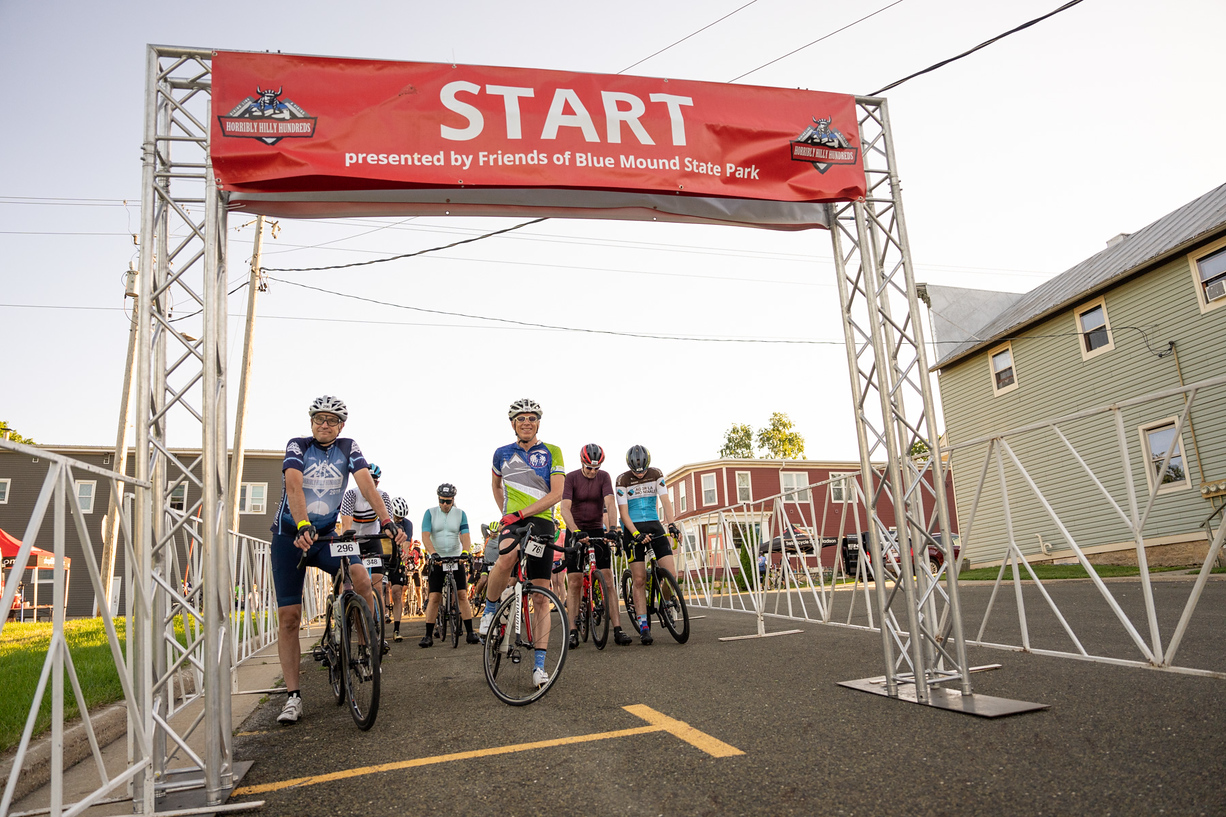 The first time up Mounds Park Road in the early morning, I was feeling good.
Mounds Park, First Time
Barlow
Barlow is short but steep; At the top I was still feeling pretty good.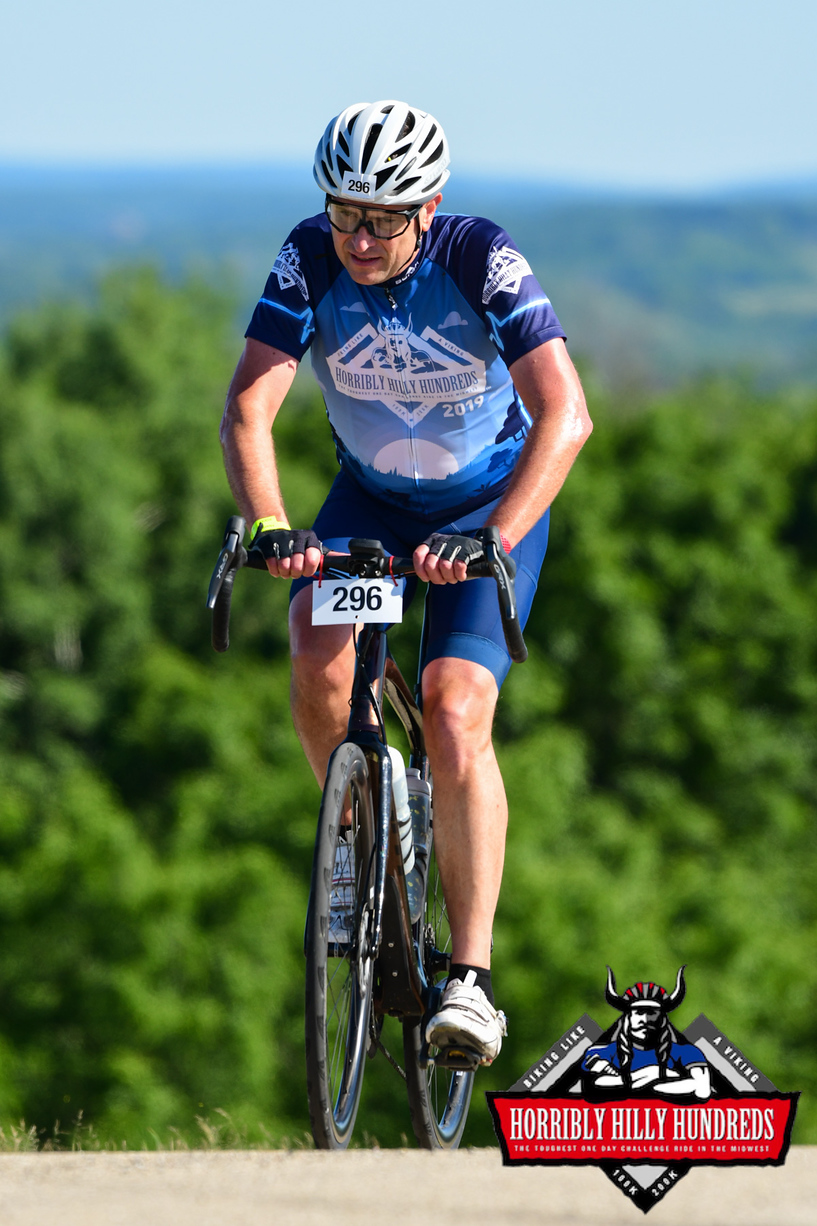 Mounds Park, Second Time
Fast forward many hours and miles, and I'm climbing to the top of Blue Mound State Park. I am barely moving.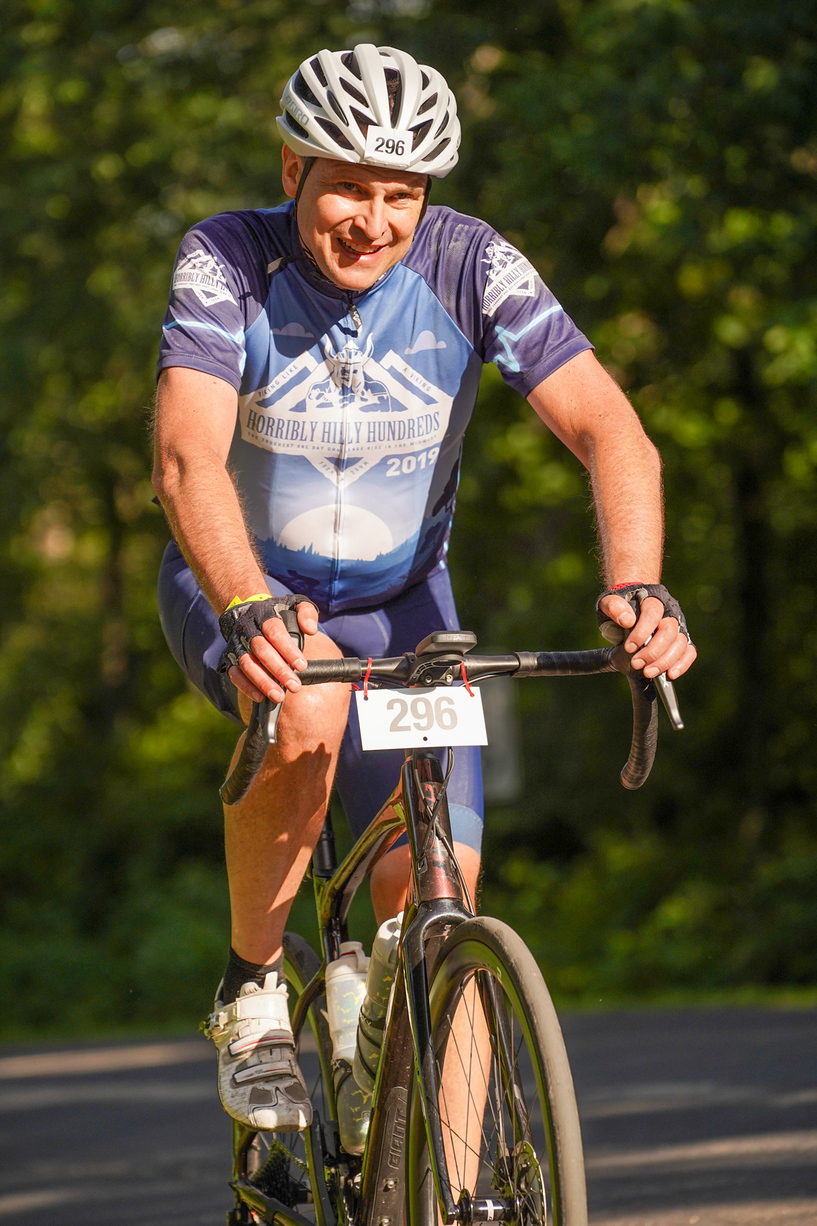 Finishing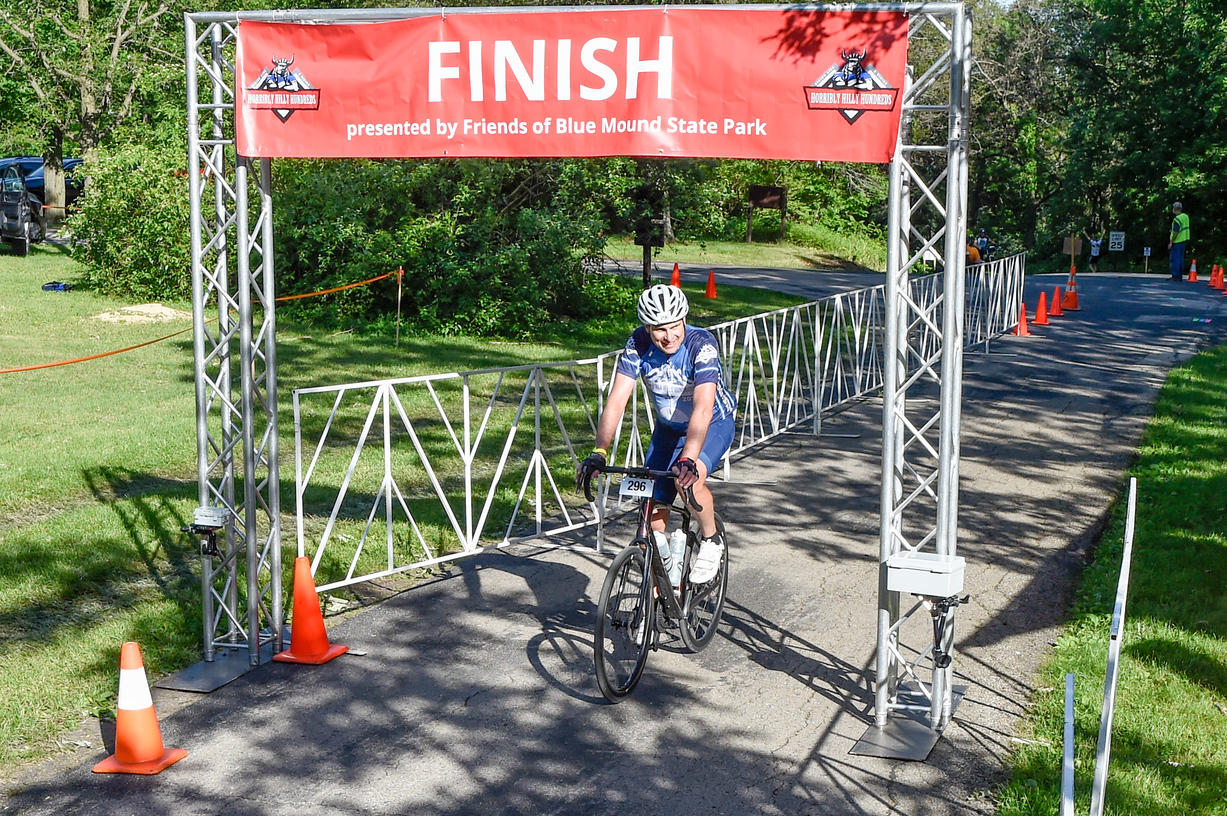 Strava